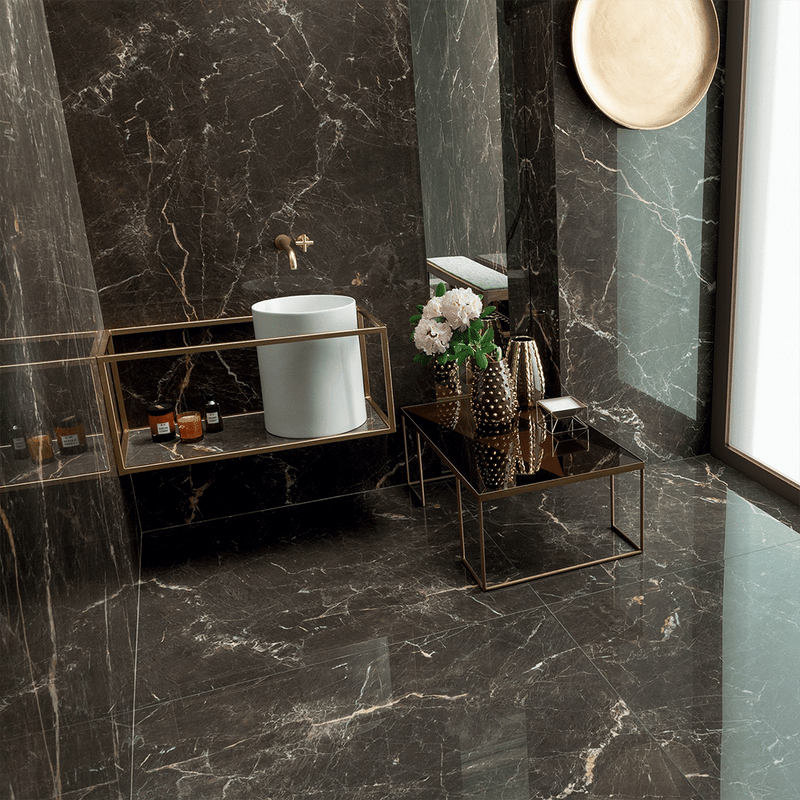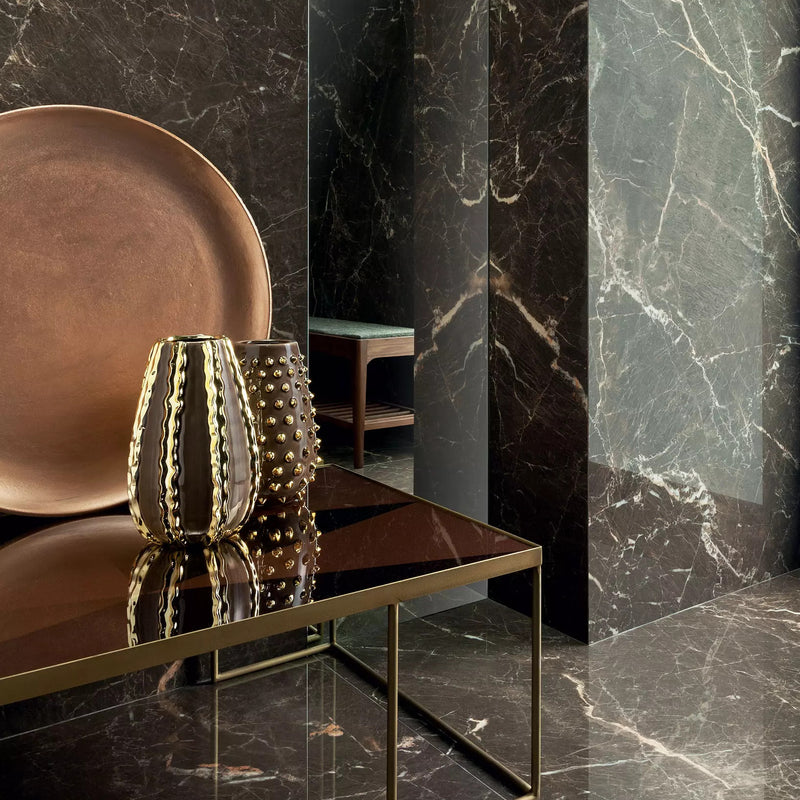 Specifications
Walls

Floors

Indoors

Polished Finish

Field Tile

Frost Resistant

Stain Resistant
Description
The dark background is punctuated by densely dotted veins in shades of broken white. The Italian marble heritage fits just as readily into a modern bathroom as it does into a cosy space with vintage furniture. The arrangements will become monumental and noble, like cathedrals and palaces finished with a monolith.
Tile Width

24 in

Tile Height

24 in

Surface

Polished

Stain Resistant?

Yes

Frost Resistant?

Yes

Material

Porcelain

Shape

Square

Colour

Brown

Colour Accent

Brown

Bring our showroom to your space. Samples are the best way to see the colours and textures of tile in lighting that surrounds you.

Glazura offers multiple shipping and delivery options to suits your needs. Need same day? Pick-up available, within our drive-thru warehouse, our staff will load your vehicle.  Please contact us if you have specific delivery requirements.